Though we've lived in Orlando for nearly 20 years, we rarely went to Disney World until this past year or so. It's just so expensive to take a large family! The big difference now is that one of my adult daughters is now in the employ of "The Mouse" as a photographer, so she can bring in two or three of us at a time for free! She took the boys last month, and was planning to take the little girls next month, but as it turned out, I had the opportunity to go with just my youngest little Princess this time and do the things that this six year old diva wanted to do, which meant NO ROLLER COASTERS! (Sigh!) Yeah, she got to do all of the little kid things like standing in line to get character signatures and riding on Dumbo. It's a good thing that I brought an umbrella stroller for her, but she got very hot and tired. We were guzzling water since it was in the 90's. We managed to do about 20 things in 13 hours, and I took hundreds of pictures. Here are just a few... Well, maybe 19?
Winnie the Pooh is my favorite
Disney character.
I like honey, too!
Yes, I stop to see the flowers!

I always notice little things like water, too!
This is at the Dumbo ride.

Donald Duck
Backstage with Mickey, Minnie, Melody and Mommy
It's a facade, actually a vinyl cover for the building,
which must be under renovation.
Main Street still has to look purty!


After several hours at the Magic Kingdom, we took the Monorail and the bus over to Animal Kingdom.
As we arrived, we found we were just in time for a parade!
Melody wanted to know
how Mickey Mouse got over to
Animal Kingdom so fast when we
had just seen him at the Magic Kingdom.
I guess he took the bus!
(Shhh, don't tell!)

A cultural experience!
Disney tried to keep the atmosphere of
the different continents authentic!
Macaws on a nature walk --
my favorite tropical bird
Love the raft ride! And we got soaked!
Rhino on the safari, which was our science class for the day.
"What is hiding there?" a woman whispered
as she saw me aiming my iPod camera at a rock wall.
"Nothing. It's just rocks. I like rocks."
I am odd like that.
Visual patterns intrigue me!
Back to Magic Kingdom in time for
a musical show at the castle stage.
Just in time for Memorial Day!
I hope you enjoyed our pictures!
The theme of the week is "Favorites."
I submitted the vibrant flag photo above.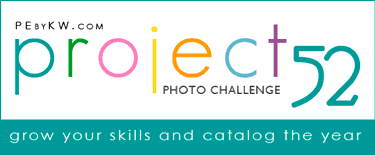 You can see my other P52 photos here:
P52 Photo Page