Dear friends,
I love holidays just because they are an extra excuse to gather the family for a meal. One daughter was out of town with her husband, and one daughter was at work, but our other married daughter came over with her family for Memorial Day.
My husband did an amazing job grilling burgers, hot dogs, teriyaki chicken, and corn on the cob, as well as broiling salmon in the oven. We also had delicious potato salad that Lydia made. I didn't do much other than run to the store for a few last minute items and load the dishwasher.
A Time to Play
The theme of the
P52 photo project
this week is Playtime, and my almost two year old grandson and my six year old daughter made the perfect subjects. Oh, and then there is the cutie baby grandson, but he wasn't playing much.
Thumper the Bunny
I keep a bin of toddler toys in our storage room
for when my grandsons visit.
I have fond members of a certain toy-filled dresser drawer
in the guest room at my Grandma Hess's house in Pennsylvania.
We've had this pop-open toy for years.
It's great for learning to push, twist, toggle and flip switches
and then see a favorite zoo animal pop up!
The black and gold vest is from somewhere in Central Asia,
a gift from my globe-trotting father-in-law
when this little guy's mommy was born.
It's gotten a lot of use in 25 years!
This is the photo I am submitting to P52.
I like the aerial perspective. He has such soft hair, too.
He loved the toy so much that we let him take it home.
I can share!
The beauty? It's one piece! Less mess!
Daddy likes that!
Baby and Aunt
Making melodies.
I found the umbrella stroller on a
neighbor's curb with a free sign on it.
"Free" is my kind of Thrift Haul!
My little girl is always ready to tote around
her favorite bear in it!
I had a larger stroller in my van
for when I have the grandboys,
but I' just donated it to Hannah's Hope (see below)
now that I have a smaller one to tuck under the seat.
A Time to Share:
Welcome to my new "A Worthy Cause" blog theme, in which I highlight charitable organizations that are making a difference in their communities and/or globally.
Like my sweet grandsons, all babies are precious! But babies are also vulnerable and need protection!
Hannah's Hope
is a crisis pregnancy center in Casselberry, Florida. They compassionately care for women and their bab
ies. I always enjoy talking to the new director Elaine Deer (left), and today I also met office manager Amy Del Pozo (right) and another staff member Marty Finlayson (not pictured).
Hannah's Hope Pregnancy Care Center exists to glorify God and offer hope, resources, support and encouragement to women who may be facing an unplanned pregnancy. Hannah's Hope was founded on solid Biblical principles of hope, forgiveness love and compassion. We believe that all life is precious and of great value including both the life of the unborn child and the life of the mother.
At Hannah's Hope we treat each client with dignity, respect and courtesy. As we listen to each share her story, fears and struggles we hold all information shared in the strictest confidence. We offer the hope found In the scriptures and the resources that may be available to meet each individual clients needs. No one is turned away from our center based on race, age, or religion and all of our services are offered free of charge. Hannah's Hope has been blessed with a growing network of resources that assist in providing baby items, job assistance, food and clothing, prenatal, early childhood and marriage enrichment education as well as hosting an Access Site for streamlining needed government services such as Medicaid.
Hannah's Hope offers our services in a safe, loving and nurturing environment. No appointment is necessary. We consider the women who enter our center as valuable to God and therefore valuable to us as well. "For I know the plans I have for you, declares the Lord, plans for wholeness….to give you a future and a hope, " Jeremiah 29:11.
Words of grace on their wall...
..
A few recent donations,
including the stroller I brought
Models of unborn babies used
in educating pregnant mommies
about the reality
of life in the womb.
Hannah's Hope
is a marvelous organization,
and they gladly take donations of diapers,
gently used baby equipment,
baby clothes, money, etc. They also need
volunteers to help sort clothes, do computer work, send out mailings, etc. Maybe you have a teen who needs volunteer hours for scholarships?
If you don't live in the Orlando area,
why not find another local crisis pregnancy center
to pass along what your children have outgrown or to volunteers
?
This post will be linked Saturday morning at: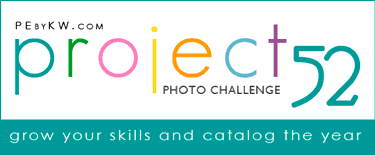 You can see my other P52 photos here:
P52 Photo Page