But I can't even get past
(It is a blue and white sign this time.
)
The clouds are calling me.
I pause to speak to these ethereal friends.
A conversation as
silent as the clouds,
"Thanks for the reminder:
or several thousand words, really,
for
a picture is worth a thousand, they say.
Miles away, c
louds shift, s
un sets.
I can peek behind the busyness
Go around for a clear view.
Lake. Clouds. Sun. Trees. Beauty.
I can see it from this end.
Clouds, more clouds, and the realities of life:
P.S. A fitting poem, if clouds are friends... And this is why I stop.

A Time to Talk
When a friend calls to me from the road
And slows his horse to a meaning walk,
I don't stand still and look around
On all the hills I haven't hoed,
And shout from where I am, What is it?
No, not as there is a time to talk.
I thrust my hoe in the mellow ground,
Blade-end up and five feet tall,
And plod: I go up to the stone wall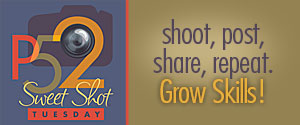 The first sunset photo in this post is my
P52 / Sweet Shot Tuesday
submission this next week.
I took it at Lake Killarney in Maitland, Florida,
just behind the Florida Adventist Healthcare office building.
You can see my current photo collection here:
Sweet Shot 2013
.
I also link at these other weekly blog parties...