Dear friends,
On Sunday morning, the Living Waters a Capella (voices only) singing group from Yale University blessed our little church with two songs during our worship service. Then on Monday night, they serenaded the ladies' Bible study with two more! (One of the leaders of the singing group is the daughter of the lady who was teaching the study.) I'm really glad I went to the study, my first time. I'll write more about it later in the post, but first wanted to share this one music video of them singing "At the Cross" which made me cry. The soloist, Esther, is from the Sudan but spent most of her life in Kenya. Both places have been in turmoil in recent years, so the words she sings are all the more poignant. She is a political science major at Yale.

"At the Cross" (Chorus)
by Hillsong
Oh Lord You've searched me
You know my way
Even when I fail You
I know You love me

Your holy presence
Surrounding me
In every season
I know You love me
I know You love me

At the cross I bow my knee
Where Your blood was shed for me
There's no greater love than this
You have overcome the grave
Your glory fills the highest place
What can separate me now?

You go before me
You shield my way
Your hand upholds me
I know You love me

You tore the veil
You made a way
When You said that it is done
The other thing that blessed me about the study is that they were watching a video from Lysa TerKeurst's series Unglued: Making Wise Choices in the Midst of Raw Emotions. I absolutely love how she used the beauty of art and music to "set the table" for her lesson on how God shapes us into who he wants us to be: she taught much of the lesson from in front of Michelangelo's David sculpture in Florence, Italy. What do I mean by "set the table"? I guess you'll have to head over to my post "Bella Sophia" (Lady Wisdom Sets the Table)!
I love the concept that God is the passionate artist who is working on us bit by bit to transform us into his perfect vision for us. We are his masterpieces, and he is very patient with us.
"

In every block of marble I see a statue as plain as though it stood before me, shaped and perfect in attitude and action. I have only to hew away the rough walls that imprison the lovely apparition to reveal it to the other eyes as mine see it." Michelangelo
"I saw the angel in the marble and carved until I set him free."

Michelangelo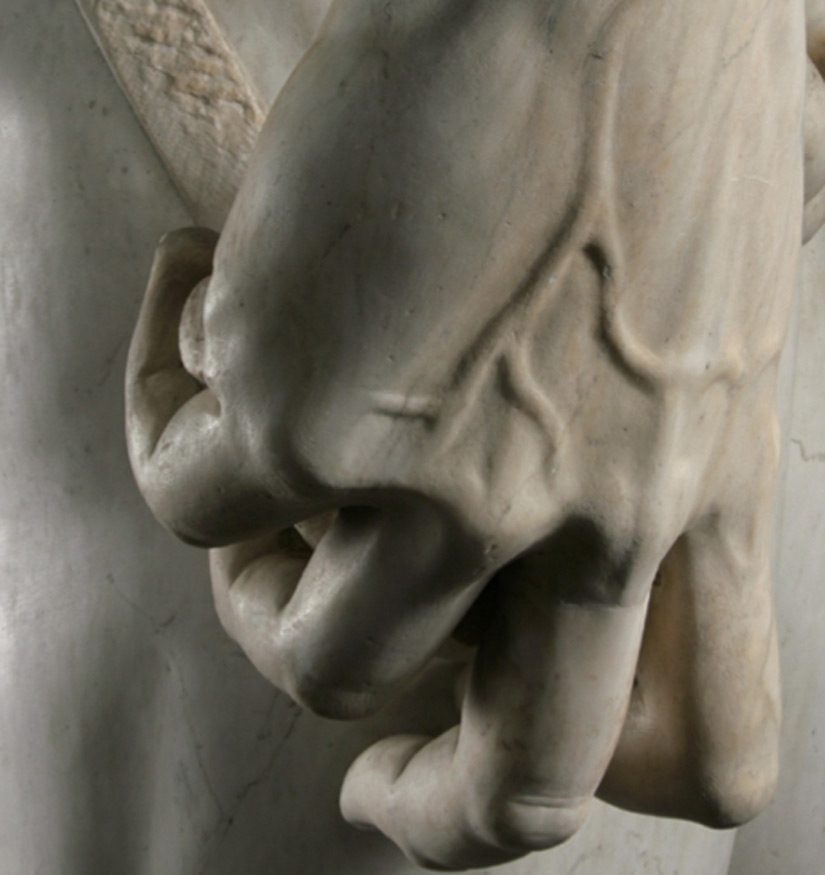 This post will be linked at: